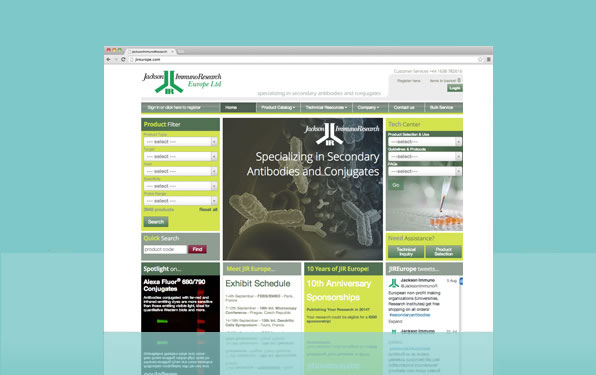 Jackson ImmunoResearch Website(s)
JIR-E came to M J Webb Associates, to design and build their new websites for both Jackson EU and Jackson USA. The two sites were hand built from a base framework upwards, to meet JIR-E's specific bespoke needs.
The sites house almost 4,000 products that can be searched by filter. Detailed information on the chosen products can then be viewed. And products can then be purchased via the site's in-built e-commerce engine.
September 2014
Website Design and Build
Jackson ImmunoResearch Inc.